This month's Dining Out Miami Magazine features Beyond The Mediterranean Diet: European Secrets Of The Super-Healthy by culinary nutritionist Layne Lieberman, RD.
Click on the link below or enable attachments to download in order to view a sample of the diet secrets from a few of the world's healthiest countries. Also checkout the recipe for a healthy holiday smoked salmon spread.
Buy this award-winning diet, lifestyle and cookbook on Amazon or Barnes and Noble: Beyond The Mediterranean Diet, which includes 50 mouth-watering recipes for every meal (and snack) of the day. This book is cocktail-table beautiful and makes a superb healthy-holiday gift.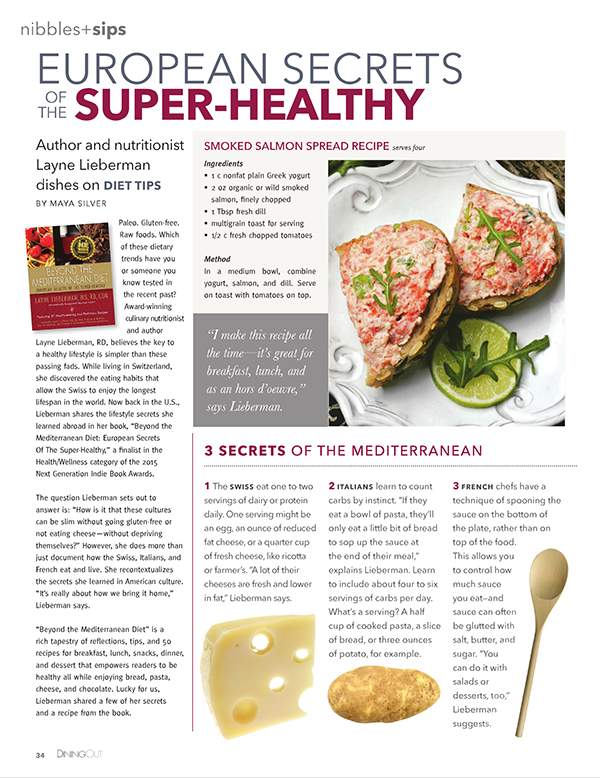 https://www.worldrd.com/wp-content/uploads/2015/12/DiningoutMiami.pdf
Bon Appetit!